Post Comment Love and Newbie Showcase
12th-14th August 2014
#PoColo Linky now open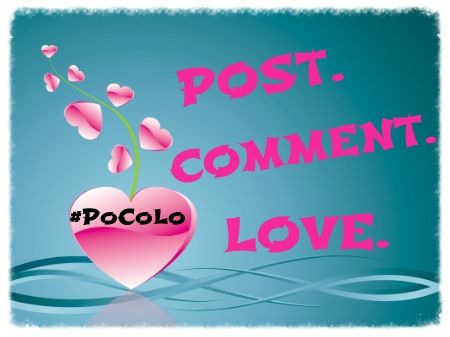 I am very excited this week to be left a huge responsibility in looking after and hosting this week's Post comment Love #PoColo, whilst the lovely  Victoria Welton is sunning herself in Greece, and quite rightly so!
About Me
Firstly, I am very pleased to meet you! Thank you so much for stopping by for this amazing linky, I look forward to reading and tweeting about your wonderful post's this week at #PoColo.
I think I should probably introduce myself. I am Rachel and have been blogging at U,me and the kids  which is a Parenting and Lifestyle blog for just under two years. I am a mum of two boys aged 12 and one fast approaching his 18th Birthday , but he is still my little boy, I can see my husband running after me soon in an attempt to cut the apron strings.
I was diagnosed with  Myalgic Encephalomyelitis or M.E. for short approximately four years ago and unfortunately had to give up working in a Primary school and concentrating on changing my lifestyle and  trying to learn to rest, well that hasn't happened, but I am trying.
Now I am a full time Mummy  blogger and I look after my nine-month-old Nephew three days a week whilst his mum goes to work, so I do not think rest is anywhere on the cards for me soon do you?
Here's is a post that I have written during the last week because the kids have gone back to school and college after an amazing summer holiday, I must say I hate them both going back. This is my very first attempt at a Poem whilst I was feeling a little emotional and hopefully that comes across.
I have recently started and run a Google plus community called Awesome Blog Post's and Social Media, this community is strictly for bloggers who want to expose their posts and actively engage on the G+ platform, come over and join our fun community!
It would be great to connect with more bloggers on social media, It would be lovely if you followed me too! – Twitter – Facebook – Instagram – Pinterest – Google Plus
#PoColo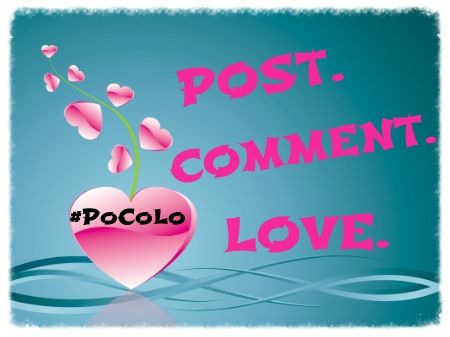 If you are a regular linker then it would be great if you spread the #PoCoLo word. However, if you are new then welcome! Post Comment Love is all about sharing posts which you have written this week which just haven't got the attention they deserve and, with them all in one place, we can help each other share the comment love. This is one of the easiest links EVER. You don't have a 'special theme' to have to write about, the post can be personal, sponsored, a photo, a review, a competition, your own linky, something you've linked to a linky….WHATEVER you like – it's one you've already written this week! If you want some publicity and attention, then you are in the right place!
Please make sure you go across and comment on at least two other linkers posts. Linkys work if everyone supports each other 🙂 then spread the #PoCoLo about this link up on Twitter. The post you link up has to have been written in the last week. The link will go up every Friday at 6.30am and close on Sunday evening at 8pm.
The 'About Me' special is still open to join until April 2015 – so if you are new then it is a great place to introduce yourself and it is also a great resource to find out about your fellow bloggers.
Don't forget our #SoFoLo community on Google + and our #PoCoLo Facebook group where you can come and post your PoCoLo post for some more shares as well as any of your social media accounts of yours that need more followers.
Vicky has a list for the Newbie Showcase running into June 2015. If you would like to be featured then please email her at vickywelton@hotmail.com so she can put you on the rota. Remember, your blog needs to be under a year old to feature from the time of sending your email to her.
Newbie Showcase
Hello, I'm Janie and I blog over at Mumbling Wildly.  I have three children – two girls and a boy – two of whom started at infant and junior school last week, at the same time as I decided to go back to work full-time.  So it's been an interesting week, and I suspect my not-waving-but-drowning will be the subject of a fair few blogs over the coming months!  I started blogging to try and capture some of the day-to-day growing up stuff that gets lost before you've even had a chance to get your head out of it, but I'm not too good at staying on track.  Hence the (Smiths-inspired) name has turned out to be more appropriate than I actually realised.
Things my blog has compelled me to write about include the need to be political and my late dad, limb differences, skiving children, wonderful children, getting a bit obsessed with ancient stones and … um, oil pulling.  As I say, not exactly theme-based.  I'd love to be one of those hilariously snarky bloggers who writes in a bubble of eccentricity, but alas I don't seem to have that voice.  I am also completely fascinated with why and how people blog, and really hope to get the chance to do some research on this at some point in the future (in my day job, I'm a sociologist).
If you fancy popping by my blog and leaving a comment at Mumblingwildly, it would make my day, as sometimes blogging can feel like shouting in an empty room.  I'm also on twitter at @mumblingwildly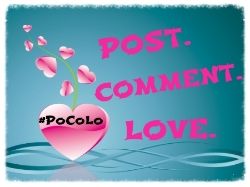 <div align="center"><a href="http://www.vevivos.com/post-comment-love" title="Post Comment Love"><img src=" http://i1322.photobucket.com/albums/u568/ToriWel/4e4a1bf6-07cb-494b-b06e-f959b1fe1311_zps654d027a.jpg" alt="Post Comment Love" style="border:none;" /></a></div>